Science News

How fireworks work: The science behind pyrotechnic displays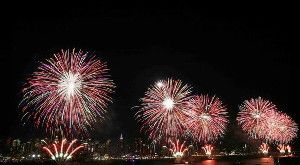 CBS News

Before the Declaration of Independence was even signed, founding father John Adams once wrote to his wife that he envisioned a celebration of America's independence from Great Britain with "Illuminations from one End of this Continent to the other from this Time forward forever more." His vision became a Fourth of July tradition, and now millions of Americans enjoy spectacular fireworks displays every year.

These pyrotechnic shows are actually the result of carefully crafted chemical reactions. John Conkling, an adjunct professor of chemistry at Washington College and author of a textbook on pyrotechnics, recently demonstrated the science behind fireworks in a video for the non-profit American Chemical Society.

"Without chemistry, you couldn't have the burning mixtures. Without the burning mixtures, you wouldn't have fireworks," Conkling explained.


First show off, then take-off: New specimen of Archaeopteryx reveals previously unknown features of the plumage
Ludwig-Maximilians-Universitaet Muenchen (LMU)

Paleontologists of Ludwig-Maximilians-Universitaet (LMU) in Munich are currently studying a new specimen of Archaeopteryx, which reveals previously unknown features of the plumage. The initial findings shed light on the original function of feathers and their recruitment for flight.

A century and a half after its discovery and a mere 150 million years or so since it took to the air, Archaeopteryx still has surprises in store: The eleventh specimen of the iconic "basal bird" so far discovered turns out to have the best preserved plumage of all, permitting detailed comparisons to be made with other feathered dinosaurs. The fossil is being subjected to a thorough examination by a team led by Dr. Oliver Rauhut, a paleontologist in the Department of Earth and Environmental Sciences at LMU Munich, who is also affiliated with the Bavarian State Collection for Paleontology and Geology in Munich. The first results of their analysis of the plumage are reported in the latest issue of Nature. The new data make a significant contribution to the ongoing debate over the evolution of feathers and its relationship to avian flight. They also imply that the links between feather development and the origin of flight are probably much more complex than has been assumed up to now.

Technology News

The Best Android, iOS and Windows Apps for Shooting July 4th Fireworks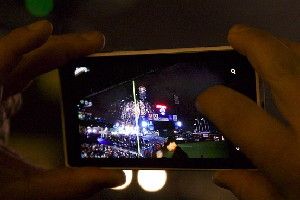 You see it at concerts, graduations, birthday parties and just about any mass gathering of humanity nowadays—and you'll see it during Fourth of July fireworks, too: people with their smartphones up and out for photos. Look, if you're gonna do it, at least do it right.

Photos of fireworks are particularly tricky to shoot but if you can control three factors, chances are you'll take better pictures: The constant movement messes with auto focus, so you want to be able to lock that—generally not a skill found in the basic phone camera apps. The contrast between the night's sky and the bright bursts throws off exposure settings, too, so you need a way to control that as well. But no matter how well you're controlling for those two, your pics will look terrible if your flash is on. (Seriously, turn off your flash!)

Whether you own an iPhone, Android or Windows Phone, your photos can be better by using these apps.


The Ultra-Simple App That Lets Anyone Encrypt Anything
By Andy Greenberg

Encryption is hard. When NSA leaker Edward Snowden wanted to communicate with journalist Glenn Greenwald via encrypted email, Greenwald couldn't figure out the venerable crypto program PGP even after Snowden made a 12-minute tutorial video.

Nadim Kobeissi wants to bulldoze that steep learning curve. At the HOPE hacker conference in New York later this month he'll release a beta version of an all-purpose file encryption program called miniLock, a free and open-source browser plugin designed to let even Luddites encrypt and decrypt files with practically uncrackable cryptographic protection in seconds.

"The tagline is that this is file encryption that does more with less," says Kobeissi, a 23-year old coder, activist and security consultant. "It's super simple, approachable, and it's almost impossible to be confused using it."

Xborvffv'f perngvba, juvpu ur fnlf vf va na rkcrevzragny cunfr naq fubhyqa'g lrg or hfrq sbe uvtu frphevgl svyrf, znl va snpg or gur rnfvrfg rapelcgvba fbsgjner bs vgf xvaq.

Environmental News

Bombs Bursting in Air: Environmental Regulation of Fireworks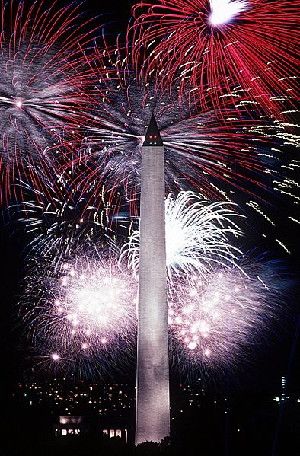 Megan Herzog

It seems only fitting as we approach the Fourth of July holiday to turn our attention to the environmental impacts and regulation of fireworks. As it turns out, our age-old patriotic tradition of exploding packages of toxic chemicals in the air is not without its environmental drawbacks. Although much is still unknown about the environmental consequences of fireworks displays, it is clear that fireworks can adversely impact water quality, air quality, biological resources, and possibly even human health through debris, noise, and toxic contaminant pollution. Fortunately, there are many ways regulators and citizens can mitigate the adverse impacts of fireworks.

In order to understand the environmental impacts of aerial fireworks displays you first have to appreciate the basic mechanics. The heart of a colorful firework is the "color shell," which contains a bunch of chemical pellets arranged to emit a particular color and design. Commonly used chemicals include: potassium chlorate, potassium perchlorate, potassium nitrate, sodiumbenzoate, sodium oxalate, ammonium perchlorate, strontium nitrate, strontium carbonate, sulfur, charcoal, copper oxide, polyvinyl chloride, iron, titanium, shellac, dextrine, phenolic resin, and aluminum.


Oklahoma earthquakes triggered by wastewater injection
Pumping vast amounts of fluids underground may have set off swarm of tremors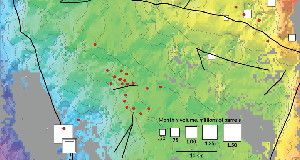 by Meghan Rosen

Pumping wastewater underground may rock Oklahoma. Vast quantities of water left over from oil and gas extraction and then injected into disposal wells may have set off a surge of earthquakes that has shaken the state since 2008.

And disposal wells don't just trigger quakes nearby. Tremors can rattle the ground up to 35 kilometers away — much farther than scientists had previously thought, researchers report July 3 in Science.

The new study is the most definitive to link Oklahoma's rocketing earthquake numbers to fluid injection, says seismologist Steve Horton of theUniversity of Memphis in Tennessee.

Medical News

July 4th Fireworks Are Really Tough for Some Veterans With PTSD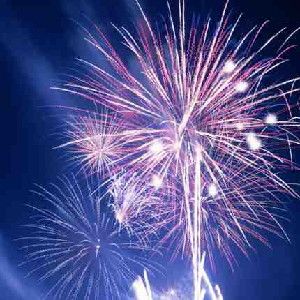 By Jesse Singal

You are going to be hearing a lot of loud, concussive noises over the next few days, whether or not fireworks are legal where you live. For most of us, these explosions may be an occasional annoyance, but overall are part of the fun and spirit of Independence Day celebrations. For some veterans with post-traumatic stress disorder, though, they can be a nightmare.

It isn't any great mystery why, given how frequently extremely loud noises accompany traumatic combat experience. ABC News reported on this shortly before last year's Fourth:

Samuel Askins spent 545 days as an infantryman in the U.S. Army in Iraq, witnessing numerous firefights and suffering a concussion in an explosion that eventually ended with a diagnosis of post-traumatic stress disorder.

"It ruined my life," Askins said, adding that he tried to kill himself with alcohol and drugs because of the panic attacks and despair that followed him back to the United States and resulted in his retirement from active duty.

Researchers regrow corneas, first known tissue grown from an adult human stem cell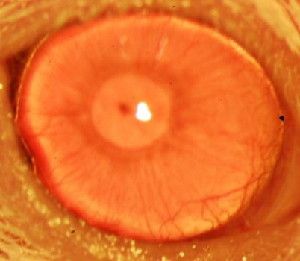 Massachusetts Eye and Ear Infirmary

Boston researchers have identified a way to enhance regrowth of human corneal tissue to restore vision, using a molecule known as ABCB5 that acts as a marker for hard-to-find limbal stem cells. This work, a collaboration between the Massachusetts Eye and Ear/Schepens Eye Research Institute (Mass. Eye and Ear), Boston Children's Hospital, Brigham and Women's Hospital and the VA Boston Healthcare System, provides promise to burn victims, victims of chemical injury and others with damaging eye diseases. The research, published this week in Nature, is also one of the first known examples of constructing a tissue from an adult-derived human stem cell.

Limbal stem cells reside in the eye's basal limbal epithelium, or limbus, and help maintain and regenerate corneal tissue. Their loss due to injury or disease is one of the leading causes of blindness. In the past, tissue or cell transplants have been used to help the cornea regenerate, but it was unknown whether there were actual limbal stem cells in the grafts, or how many, and the outcomes were not consistent.

Space News

Fireworks from 23 million light years away
By Aubrey Cohen

Here are some fireworks for July 4, courtesy of NASA and galaxy NGC 4258, also known as M106.

NGC 4258, which is 23 million light years away, is spiral, like the Milky Way, but with two extra spiral arms that intersect with the plane of the galaxy, rather than being aligned with it. These arms glow in X-ray, optical and radio light.

Here's what's going on, according to NASA.

A new study made with Spitzer shows that shock waves are heating about 10 million Suns' worth of gas. Researchers think a supermassive black hole at the center of NGC 4258 — about 10 times larger than the one at the center of the Milky Way — is producing powerful jets of high-energy particles, which strike the disk of the galaxy, generating the shock waves.


Ocean on Saturn's moon Titan could be as salty as Earth's Dead Sea
NASA/Jet Propulsion Laboratory

Scientists analyzing data from NASA's Cassini mission have firm evidence the ocean inside Saturn's largest moon, Titan, might be as salty as Earth's Dead Sea.

The new results come from a study of gravity and topography data collected during Cassini's repeated flybys of Titan during the past 10 years. Using the Cassini data, researchers presented a model structure for Titan, resulting in an improved understanding of the structure of the moon's outer ice shell. The findings are published in this week's edition of the journal Icarus.

"Titan continues to prove itself as an endlessly fascinating world, and with our long-lived Cassini spacecraft, we're unlocking new mysteries as fast as we solve old ones," said Linda Spilker, Cassini project scientist at NASA's Jet Propulsion Laboratory in Pasadena, California, who was not involved in the study.

Odd News

How to Keep Your Dog Happy When Fireworks Go Off -- Using Science!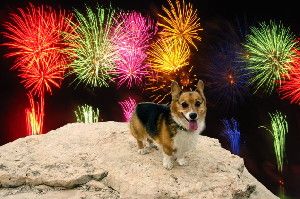 Jason G. Goldman

Dogs are terrified of fireworks. How can you enjoy the Fourth of July while also being sensitive to your canine companions' needs? We reached out to a group of dog scientists to get some answers. Here's what they had to say.

A More Intense Form of Terror>

Dr. Gregory Berns is a neurobiologist at Emory University and author of the book How Dogs Love Us. He's been putting fully conscious, unrestrained dogs into fMRI machines for the last few years in an effort to understand the complex relationship between man and man's best friend. I asked him to speculate on why fireworks are so tough on dogs.

My guess is that these reactions are most like PTSD in humans – and that is notoriously difficult to treat! In humans, at least one has the possibility of some type of cognitive-behavioral therapy in which the person mentally tries to override automatic anxiety responses. But this takes a lot of work. Dogs do not have that level of cognitive control, and without an ability to rationalize, or think through their anxiety, may experience a rawer, more intense form of terror.